Thank you for your purchase. With the installation of this CARAMORE plate, we hope that you will help prevent any further catalytic converter theft. The included hardware kit will help further secure your catalytic converter and deter thieves.
Compatibility:
Toyota Prius Generation 1 2000- 2003
Package Contents:
(1) Aluminum Security Plate
(1) Stainless Security Plate
(2) Rivets (black)
(6) 3/16" Rivets
(2) Self-Tapping Screws
(2) Nylock Nuts
(2) Security screws
STEP 1:
Locate the small CARAMORE shield and the two locking nuts included in your package. To install this front small shield simply place it over the two existing bolts that are sticking out from the vehicle. The bolts are found behind the rear engine mount on the subframe.
DO NOT remove these bolts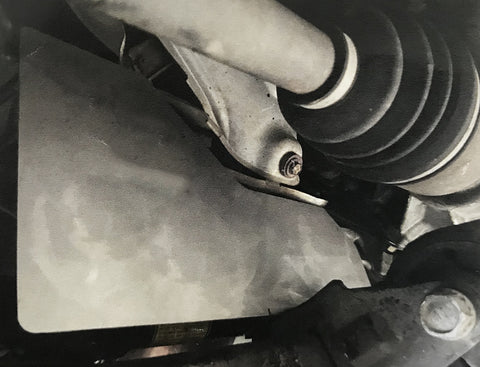 STEP 2:
Place the large rear shield and align the two outer corners on the subframe. (red mark on the black rivets) Secure the two front outer holes with these rivets.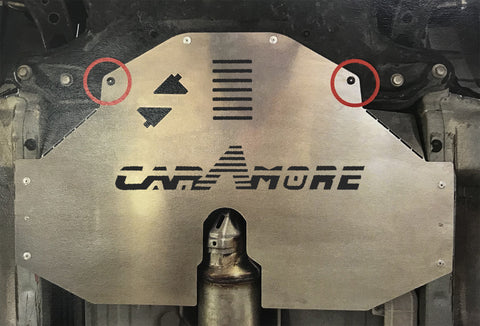 STEP 3:
Secure the two inner holes on the sides of the CARAMORE shield. Temporarily install the self-tapping screws into the inner holes on the sides of the shield.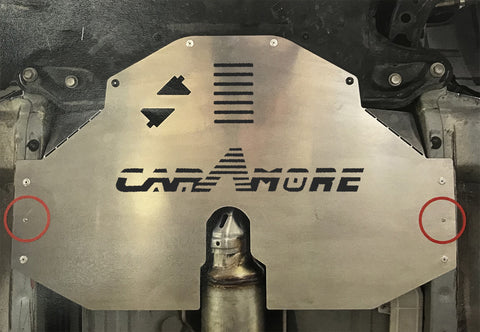 STEP 4:
Drill (6) 3/16" holes into the remaining holes. Then install the remaining 
rivets.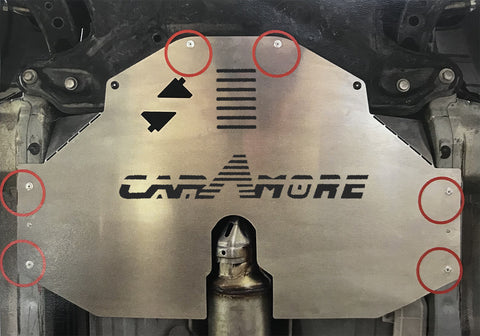 STEP 5:
Remove self-tapping screws and install security screws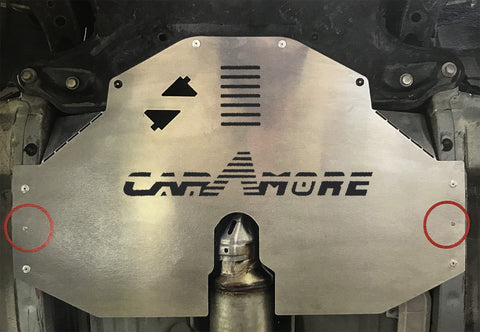 STEP 6: Place a 30 degree bend in the two tabs. Bending too far will cause them to contact the frame and could cause rattling.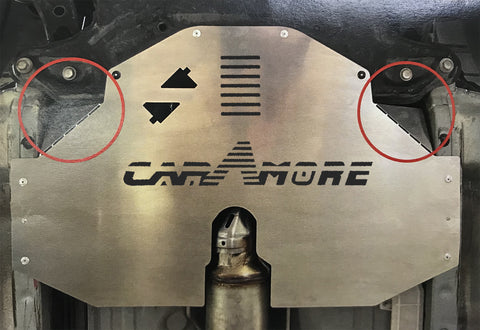 Thank you for reading!